TECHNICOLOR WOOL SWEATER
$1,850.00
Stand out in style with our Technicolor Wool Sweater. Captivating high neck pattern for a unique look.
SIZE CHART
Switzerland
VL12KN120G
Dec 8 - Dec 11
Technicolor Wool Sweater
DETAILS & CARE
Unleash your inner artist with this Technicolor Wool Sweater. Adorned with a vibrant television tuning table pattern around the high neck – a signature design feature of the brand – this sweater offers a captivating twist on the classic turtleneck style. Crafted from 100% fine wool yarn, it combines comfort and style in a single garment. Our fashion experts recommend pairing this masterpiece with gray jeans and black sneakers for a distinct and trend-setting appearance. Stand out in style with this lively and colorful addition to your wardrobe.
DETAILS
Colorful Design
High Neck Feature
Fine Wool Blend
Signature Style
Versatile Fashion
COMPOSITION
54% Marino
45% Pima Cotton
1% Cashmere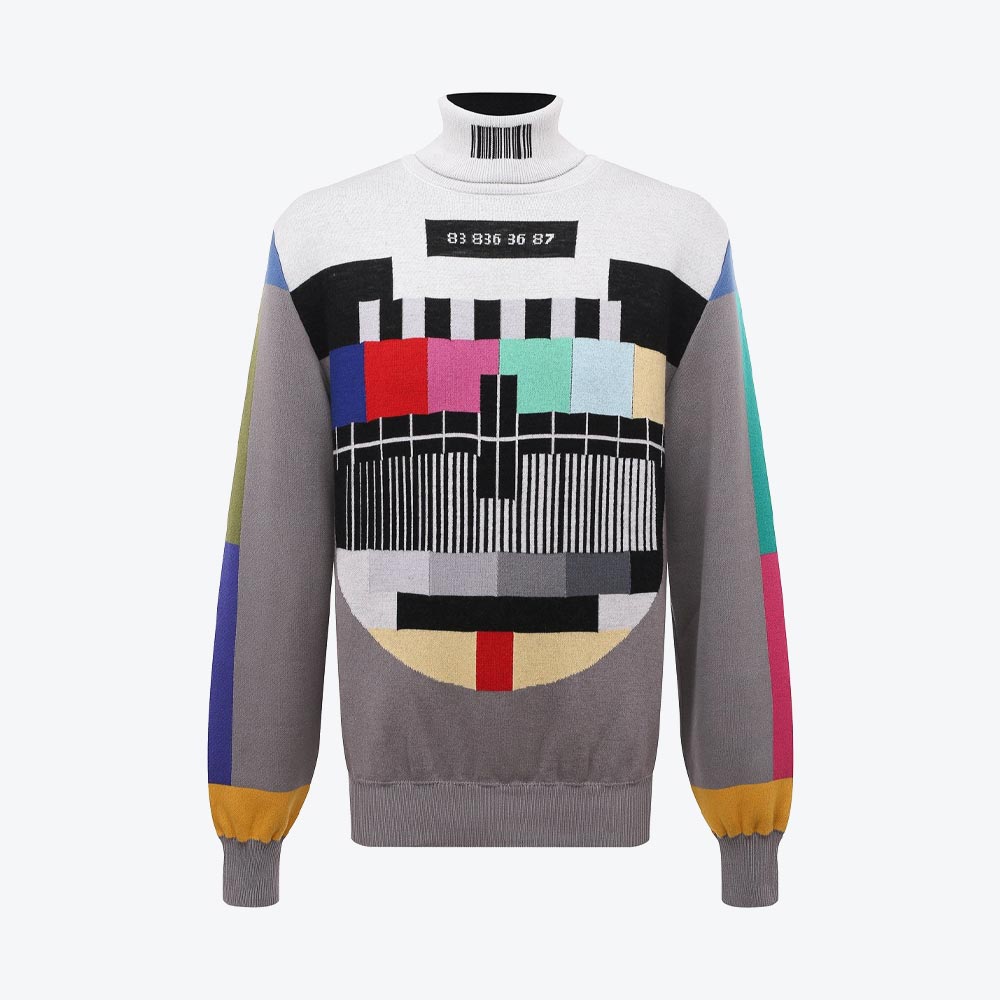 Model is wearing size M
Bust - 48
Sleeve (from neck) - 36
Length - 29
Bust - 122
Sleeve (from neck) - 92
Length - 74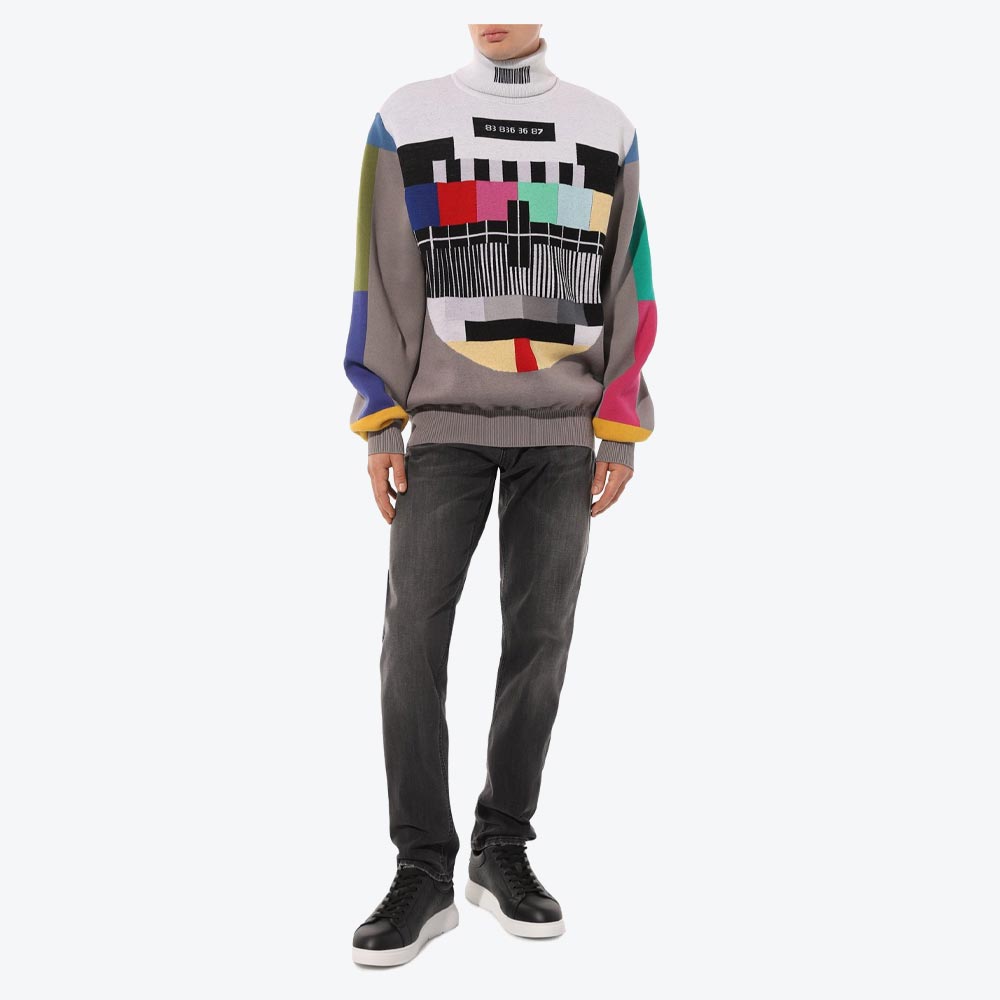 WE WILL TAKE CARE OF
Free Shipping on purchase over $250.
Shipping on purchase under $250: $20 charge
The goods will be delivered without any extra cost.
Free returns within 14 days (excludes customized pieces).
IMPORT DUTIES INFORMATION
All import duties are included in your order - the price you see is the price ypo pay.
ESTIMATED DELIVERY
Dec 8 - Dec 11
Switzerland
ABOUT
VTMNTS, the brainchild of the creative masterminds behind Vetements, ushers in a new era of fashion. Embracing the spirit of minimalism, VTMNTS reimagines the modern wardrobe. But here's the twist: this brand takes a unique approach by replacing conventional logos with the unmistakable barcode, a true signature element that only those in the know will recognize. VTMNTS doesn't conform to traditional gender boundaries; it's designed for all genders, truly embracing inclusivity. What sets VTMNTS apart is its profound appreciation for the fusion of modern material science and traditional craftsmanship, creating fashion that's as innovative as it is timeless. Welcome to the future of style with VTMNTS.
SHOP VTMNTS